At our August Medical Mayhem Play Party, our staff kept their operating theatre of bizarre procedures busy throughout the night, providing cures for what ails ya to our brave volunteers, with a range of therapies, from high impact massage, shock therapy, wax treatments and a little touch of restraint, for your own good.
We had to award the best dressed to two shining examples out of the pride of the nurses who attended. Sporting latex and pvc, these two stood out that extra touch out of the crowd and we're glad they took the time and effort to show their wares.
The

Hellfire

Club of Queensland has run events in Brisbane, Townsville, and the Gold Coast since 1993, assisting thousands of people with taking their first steps in their relationship with their partners, a new community, and themselves.
28 years later, we celebrate the very first

Hellfire

Club with our Slave to Fetish Party Night on the 25th of September!
Regardless of if it's your first night or your 50th stepping through our doors, this is a night to give yourself over to your desires that you've kept chained up, be they to take control of your consenting partner or submit yourself at the feet of the one who owns all of you, heart, body, and mind. Your chance to explore your desires in a safe, sane, licenced venue as you make the decision to begin your journey into a world of debauchery and excess, or return to the mundane world with knowledge of what others can and will do, for fun!
Be sure to buy tickets before the 23rd of September to secure your spots for this celebratory night as we provide you with 3 seperate crosses and a waxing table, along with performances from our brave volunteers under the machinations of our house masters and mistresses. Help make this a night to remember!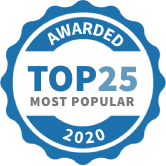 We look forward to seeing you on your journey, soon.