Some Simple Rules
If you are going to attend a night at The Hellfire Club of QLD there are some simple rules that you should know to ensue that everybody has a fun night
We hold events catering to all sexualities. Hetero, Homo, Bi and Tran are all welcome. If you have a problem with any of these lifestyles then we ask that you do not voice them here.
If you are single do not turn up thinking that you're guaranteed a pick-up here. This is not a sex club, do not confuse it with a swingers club.... & the rule of no nudity is strictly adhered to.
People come here to feel at ease, amongst others with similar interests, especially the female patrons and if you harass then you will be shown the door. Consent is the key word. Unless you have a persons permission or the permission of their Dom, do not touch.

NO CAMERA POLICY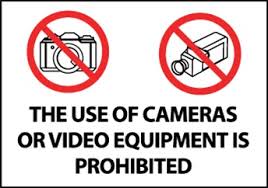 Please remember that The Hellfire Club has a strictly NO CAMERA POLICY.
We do not allow visitors to use cameras, video-cameras or pxt phones within the venues.
This policy is there for your privacy as well as ours .
This rule greatly reduces the chances that someone will snap a photo of you or accidentally catch you on video. There is less chance of you being photographed doing something you would rather not have captured on film.
There is also less chance of you being filmed at the show with someone other than your significant other if you get our drift.

ONLY AUTHORISED PHOTOGRAPHERS ARE PERMITTED TO TAKE PHOTOS OR FILM AT THE CLUB AND PLEASE TELL THEM IF YOU DO NOT WISH TO BE FILMED. THEY WILL RESPECT YOUR WISHES.

Any person found taking video or still images will immediately be removed from the premises.